Public Health
Public health ranges from access to health care and healthy food to the lifestyles of a community's residents. Nashua envisions a built environment that encourages an active lifestyle and a health care system that protects all residents. For the most up to date public health information, refer here.
An adult at a healthy weight is someone who has a body mass index (BMI) between 18.5 and 24.9. An adult is overweight if their BMI is between 25 and 29.9 and obese if BMI is 30 or higher. Obese and overweight adults are at an increased risk for several chronic diseases and conditions such as diabetes and heart disease. Medical providers in the Greater Nashua Region have identified obesity as the number one health issue.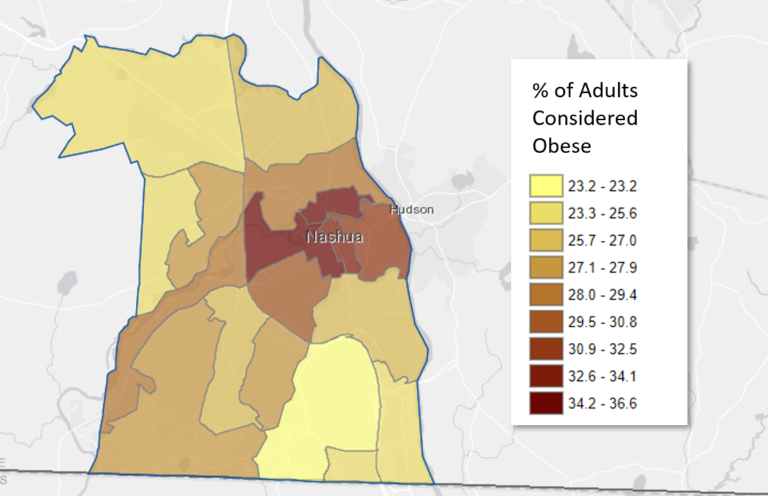 While Nashua's obesity rate (27.2%) is below the nationwide average (36.5%), it is above the New Hampshire average (26.3%). Within Nashua, there are concentrated areas in which obesity rates are significantly higher. Such trends are often tied to other social determinants. Learn more about weight management, nutrition, and physical fitness.
While Nashua has been successful in reducing the overall obesity rate, we still have work to do given that the percentage of healthy weight people has also decreased. Our programs are working to get people from the obese level to overweight, now they must get into that healthy weight level.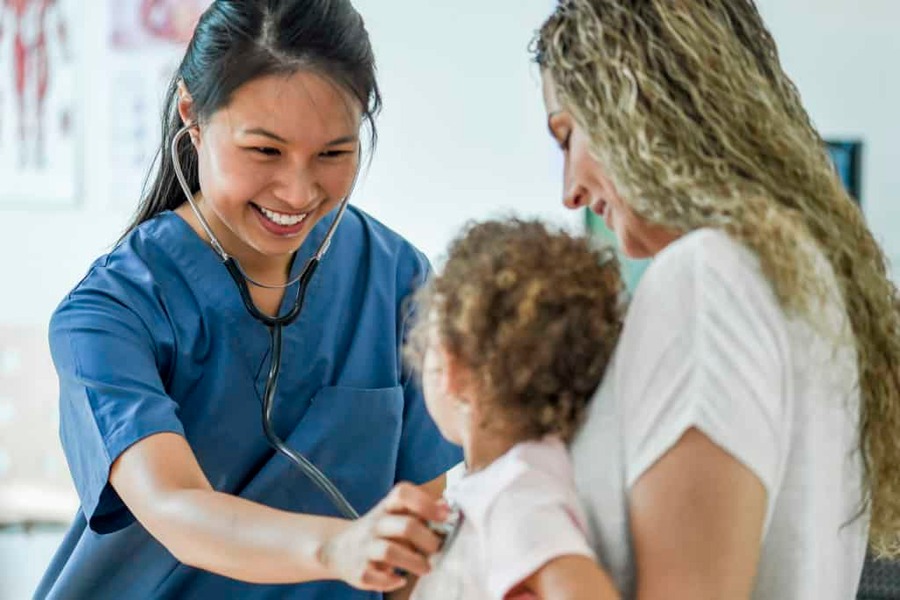 Health care access is a broad term referring to the ability of individuals to obtain needed medical services. Easy access to health care has a direct correlation to the prevention, diagnosis, and treatment of health conditions. Challenges to access can center on individual concerns, such as affordability, lack of coverage or difficulty navigating the system. Access can also be limited by broader issues with the system, such as limited facilities, lack of public transportation, or lack of interpreter services.
Health Insurance Coverage
This graph shows health care insurance coverage for adults and children in Nashua. A Livable Nashua ensures all residents have total (100%) health care insurance coverage.
Access to healthy food is measured by distance to supermarkets and other healthy food outlets AND by income status. A low-income household that is more than one mile from a supermarket is identified as being located in a food desert.
This map shows the average distances people have to travel by foot and my car to access healthy food. The green and orange tracts are areas where low income status overlaps with low access to food.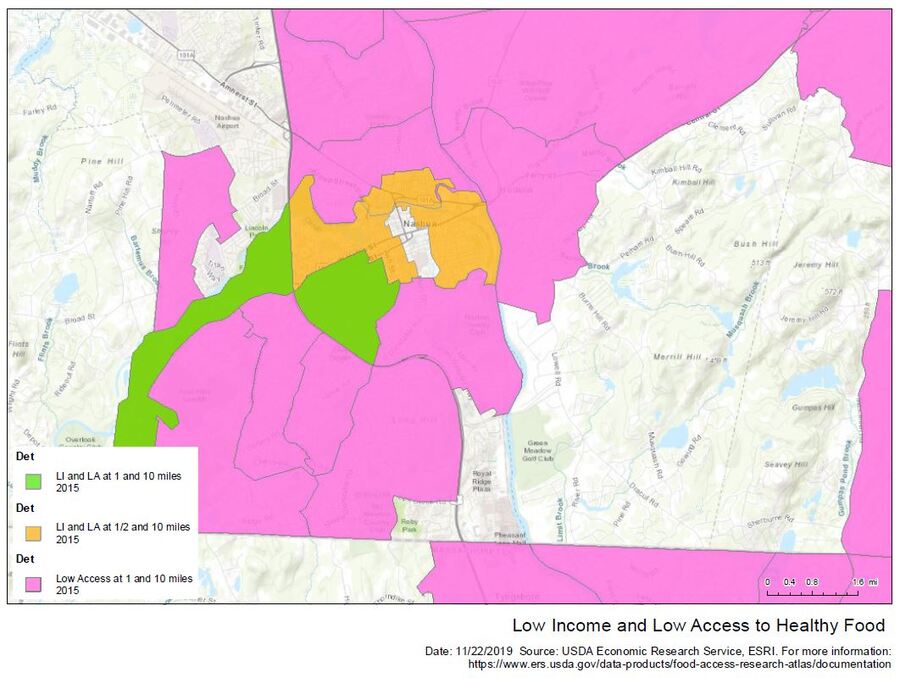 Nashua is working hard to ensure it is a City where all residents have access to healthcare, nutritious food, and programs that promote a healthy lifestyle. Here is what you can do.
---
Follow the 5-2-1-0 guidelines for a healthy lifestyle
Get your child engaged in healthy eating and lifestyle choices through the Prescribe the Y program.
New Hampshire has 4 insurance companies that offer five different categories of coverage.