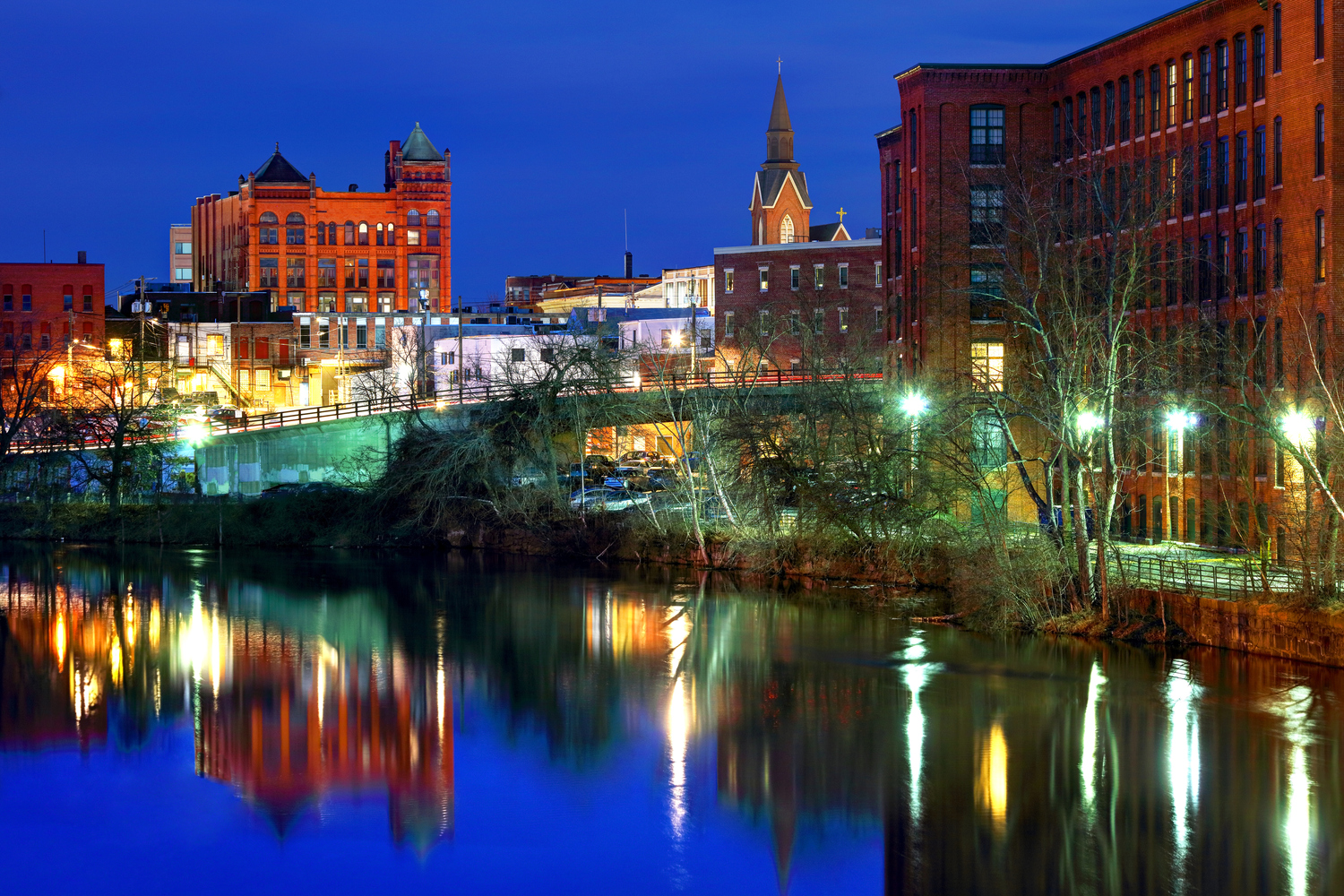 Economy
A Livable Nashua means having a vibrant economy that meets the needs of all businesses and residents. Nashua has been focusing on reducing the unemployment rate and ensuring the availability of affordable housing.
Nashua's Economy at a Glance
Nashua's economy has proven to be highly resilient. Our community was less affected by the 2008 downturn than other communities, and our median household income is higher than the New Hampshire average. Similarly, our unemployment rates are much lower than the national average. Despite this, Nashua faces a challenge: how can we keep our city affordable when housing costs are rising faster than our wages?

Read on to learn about our changing economy and the projects we're implementing to improve it.

Much of this data comes from the 2018 Economic Situation Analysis, available here.
Other data is taken from the 2017 American Community Survey, available through the U.S. Census, or from recent internal studies.
The unemployment rate is one way to measure the economic health of a community. When people do not have jobs, they spend less, which impacts other people's jobs and the entire US economy. Nashua's unemployment rate has been declining, and remains below the national average. However, not all jobs bring the same benefits to workers and to ensure we are building a thriving economy that supports our residents. The COVID-19 pandemic caused a spike in the unemployment rate, both in Nashua and nationally.
Ensuring that people can comfortably afford to live in our city is a very important aspect of creating a Livable Nashua. This means finding ways to keep average household income in line with rising rental costs. This chart shows the average rent and utilities costs of a 2-bedroom apartment in Nashua.
Rent Paid as a Percentage of Income
Between 2013 and 2017, the percentage of median household income had to be spent on rent remained consistently below the national average. The housing costs associated with a 2-bedroom apartment, however, have been growing more rapidly than median rents overall.
Improving the Quality of Jobs
Supporting Entrepreneurship
Although unemployment has been declining in Nashua, many new jobs are low-paying positions, particularly in the arts and the medical industry. To better support these sectors and attract higher-paying jobs, the city of Nashua is working to promote entrepreneurship, increase access to training, and incubate arts and technology businesses.
---
Are you a new entrepreneur? Our resources can help start your business.
Need financing to expand your business?
The Performing Arts Center will nurture artists and creative businesses